P is for Packers
Let me explain something for those that don't know about people born in Wisconsin. We are born with the Packer fan gene. It's in our blood. There's no choice on whether or not you will support the team, baby we are born this way! Packer fans are some of the most die-hard and supportive fans around. We stick by the team if they are having a multitude of injuries and play like crap or when they are at the Superbowl for the first time since the 90s and WINNING!!!!! Ehem... ;)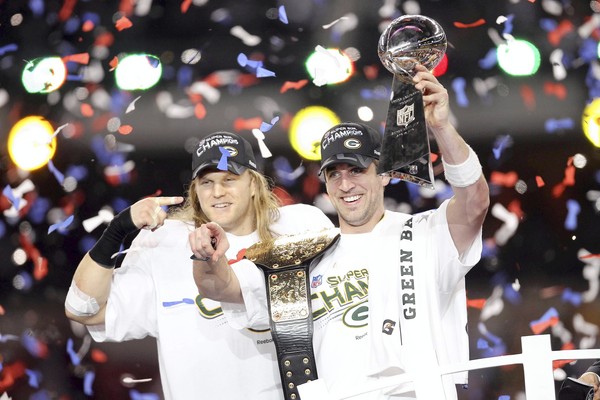 I get my love of football from my dad. For those that are new to my blog and haven't read why I titled it the way I did check this post out:
Explaining Blog Title
. My dad and I would talk a lot of "football talk" so you can imagine the season after losing him was a difficult one for me. I didn't pay much attention to how well the Packers were doing in the beginning, but slowly grew more interested as the season went on. It was so fun to watch how awesome they were playing and how well they worked together as a team. Every time they won, I thought, "Wow, my dad would have loved this season. This one's for you dad!"
By the time we got to the playoffs as a "Wildcard" team and worked our way up the bracket to the Superbowl, I started to feel down again because I knew how much he would have enjoyed this season, then I thought, "Well he's got the best seat in the house for the Superbowl AND he gets to watch it with two of the greatest Packers of all time. Vince Lombardi and Reggie White!"
It was a great season to be a Packer fan, but then again every season is a great season to be a Packer fan because we have the best team ever. Saying otherwise would go against my genetic makeup.